For those clients looking for short-term finance on properties that are part commercial and part residential, we offer bridging solutions that provide the time you need to organise tenants, obtain planning permission and even undertake light refurbishments, before arranging long-term finance.
Semi Commercial & Commercial
*90% of purchase price is available on residential and semi-commercial assets subject to that sum being < 70% LTV

Talk to us at Black & White Bridging for a no-nonsense approach to lending, when we say truly transparent lending, we mean it. We are a friendly team of experts ready to help you get the job done with no grey areas, meaning no grey hairs either…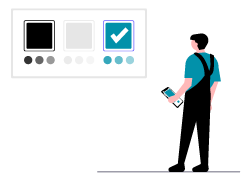 Send us a message and one of the team will be back with a rapid response regarding your deal.