For those with a property that needs refurbishment but don't have the capital to make these changes. Our bespoke Refurbishment Bridge can provide the capital needed quickly and without the need for a full development loan. 
*Larger loans available on a case by case basis. Refer for more details.
*90% of purchase price is available on residential and semi-commercial assets subject to that sum being < 70% LTV

Talk to us at Black & White Bridging for a no-nonsense approach to lending, when we say truly transparent lending, we mean it. We are a friendly team of experts ready to help you get the job done with no grey areas, meaning no grey hairs either…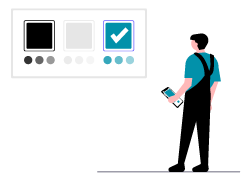 Send us a message and one of the team will be back with a rapid response regarding your deal.